Jennifer Todhunter, Editor in Chief
Jennifer is a Canadian writer from southwestern British Columbia. Her stories have appeared in SmokeLong Quarterly, Necessary Fiction, Hypertrophic Literary, and elsewhere. She's online at foxbane.ca and @JenTod_.
Cathy Ulrich, Fiction Editor
Cathy is a writer from Montana. Her flash fiction has been published in a variety of journals, including Wigleaf, Corium, Monkeybicycle and Jellyfish Review. She was a finalist for Best Small Fictions 2017 and 2018, and was named to Wigleaf's Top 50 Very Short Fictions 2017. She can be found on Twitter at @loki_writes.
Alina Stefanescu, Poetry Editor
Alina was born in Bucharest and raised in Alabama. She currently resides in a liminal state between homelands. She enjoys doing readings for her recent poetry collection, "Stories to Read Aloud to Your Fetus" (Finishing Line Press). Her debut fiction collection, 'Every Mask I Tried On', won the 2016 Brighthorse Books Prize. She can't wait for you to read it. More online at alinastefanescu.com or @aliner.
Ana Prundaru, Art Director
Ana is a Zurich-based visual artist and writer, whose work has recently appeared in Storm Cellar, Hayden's Ferry Review, New England Review, BUST Magazine, among others. She is the author of five poetry collections, most recently "Anima" (Dancing Girl Press). Find her on Twitter @the_anamaria.
Cavin Bryce, Fiction Reviewer
Cavin Bryce is a twenty-one year old student of English attending the University of Central Florida. He spends his time off sitting on the back porch, sipping sweet tea and watching his hound dog dig holes across a dilapidated yard. His work has been published in Hobart, CHEAP POP, OCCULUM, and elsewhere. He tweets at @cavinbryce.
First Readers:
Meghan Jackson
Meghan Jackson is a senior at Iowa State University working to obtain her degree in English, while also trying to maintain a steady income to feed her cross eyed cat, Winnie. She has work published in Cotton Xenomorph. Check out her Twitter @missmegjax.
Scott Ray
Scott Ray is from Mississippi. He lives and teaches in Denton, Texas, where he is a PhD candidate at the University of North Texas.
Mika Yamamoto
Mika Yamamoto's has work published in Noon, Nelle, Rumpus, Writer's Chronicle, and others. She is a writer and public assistance guide for ESME.com, an on-line resource and community to Empower Solo Moms Everywhere.
Hillel Adiv
Hillel Adiv is a junior at Rutgers University studying Music. On his spare time, he enjoys participating in theatre and ballroom dance, as well as performing his poetry at open mics in the New Brunswick area. Hillel will be graduating with his bachelor's degree in May of 2019.
Laura Thompson
Laura Thompson is a writer from Houston, Texas. She writes about gender, immigration, child welfare and politics for the Texas Observer, Broadly, the Columbia Journalism Review and more. She also curates content for a weekly email newsletter called Mental Health Day.
Kathi Crawford
Kathi Crawford founded People Possibilities in 2008 at a peak in her human resources career focused specifically on guiding, coaching and inspiring others to realize and act upon their potential in the workplace. Writing has always been a part of her life. She is often found with her nose in a book, magazine, newsletter or simply reading brochures or the backs of cans. She likes to read. From that love of reading, she loves to write; though mostly focused on job related and non-fiction writing, she started writing creatively in 2017 and self-published two poetry collections on Amazon.com. Her passion and focus at the moment is to write contemporary flash fiction.
Nolan Liebert, Founder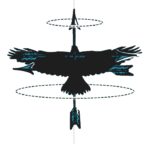 Photo by: Ana Prundaru