WHAT TO SEND US:
Weird, in the etymological meaning of the word: that which comes. Literary, speculative, experimental, or absurdly unclassifiable, just make it bold and beautifully written.
MORNING/NIGHT CALL (submission window open until April 30, 2018)
Morning is waking up next to a stranger you met at the bar. It's a cool kitchen floor and a first cup of coffee. It's juggling children, work, and breakfast. Morning can be difficult conversations. It can be an emptiness. It can be a fresh start or a false ending.
Night is finding somewhere warm to sleep on the streets. It's sitting at the beach underneath a star-filled sky. It's worry, waiting for a phone call. It can be insomnia, waiting for dreams. Night can be lonely and hard, or, it can let you slip through its darkness.
For this issue, send us events and discussions associated with the first minutes of morning and the last minutes of night.
GENERAL SUBMISSION CALL
We are open for general fiction, poetry and artwork submissions. More information on these genres can be found below. Please adhere to the following guidelines. Submissions veering outside the guidelines will be declined unread.
Fiction and Poetry
All submissions should include the author's name and byline, work title, and e-mail address in the body of the document. Beyond that, we're not sticklers for Standard Manuscript Format so long as the work is readable. Accepted file formats for fiction and poetry are TXT, RTF, DOC, and DOCX.
Fiction
For fiction, send up to 1,000 words in a single document. This includes fifty word stories, drabbles and other microfiction, flash, and short stories.
Poetry
For poetry, send up to 5 poems, no longer than 50 lines each, in a single document. We'll consider anything from unrhymed couplets to haibun to prose poems. Invented and experimental forms are encouraged.
Artwork
For artwork, send up to 5 high-resolution images, a short description of the work you're sending, and a brief artist statement.
Your artwork will be paired with a piece of poetry or fiction on our website in order to heighten the reading experience. Poetry and fiction postings are made weekly.
Our aesthetic leans toward the experimental, surreal, and cinematic photographs that play with unexpected angles, textures and composition.

WHAT NOT TO SEND:
We believe every genre has its place, but will not accept erotica, splatterpunk, or other extreme works. Sex, violence, and vulgarity are fine, so long as they serve a purpose.

RIGHTS AND PAYMENT:
By submitting to Pidgeonholes, you agree to grant First World Electronic Rights and Non-exclusive Archival Rights, so we may continue to archive your work. All other rights remain with the author. If your work is published elsewhere in the future, please give a nod to Pidgeonholes as the first place it appeared.
While we'd love to pay money, at this time we can only pay in love, promotion, and a lasting relationships with our authors.

HOW TO SUBMIT:
We are proud to use Submittable as our submissions system. Just click the button below and submit to the currently open category!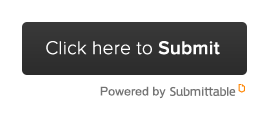 SIMULTANEOUS AND MULTIPLE SUBMISSIONS:
We write, too. Simultaneous submissions are fine, so long as you let us know if the work is accepted elsewhere. Since we allow for multiple works to be sent in a single document, please only submit one document at a time.  If you receive a rejection, please wait one month before submitting again.
 RESPONSE TIME:
We hope to respond to all submissions within one month. If it has been longer, feel free to query us at the submission e-mail, with QUERY and work title in the subject line. Once you hear back from us, please wait one month before submitting more work; submissions that fail to meet this guideline will be deleted unread.
We are listed on Duotrope and The (Submission) Grinder. We would appreciate if you would take the time to report your submissions and responses.