WHAT TO SEND US:
Weird, in the etymological meaning of the word: that which comes. Literary, speculative, experimental, or absurdly unclassifiable, just make it bold and beautifully written.
At this time, we are only interested in unpublished material, so please send us pieces that have not yet been published ("published" includes publication in other literary magazines (print or web), on your blog or your own website).
FEEDBACK WITH DONATION 
We are horrified by the separation of immigrant children from their parents in the United States, and the treatment of these children in the detention facilities. We are offering feedback on your fiction submission, in the event it's declined, with proof of donation to RAICES, The Young Center, or The Florence Project. Please attach proof of donation with your submission.
RAICES: www.raicestexas.org
The Young Center: www.theyoungcenter.org/donate-to-the-young-center
The Florence Project: firrp.org/donate
We will also provide feedback on your fiction submission, in the event it's declined, with proof of donation to RAINN, National Domestic Violence Hotline, Loveisrespect, or similar charities in your country that support victims and survivors of sexual assault, domestic violence, and dating abuse.
RAINN: www.rainn.org
National Domestic Violence Hotline: www.thehotline.org
Loveisrespect: www.loveisrespect.org
Feedback is offered for donations of $10 or more.
Please review the following general guidelines before submitting.
GENERAL SUBMISSION CALL
We are open for general fiction, poetry and artwork submissions. More information on these genres can be found below. Please adhere to the following guidelines. Submissions veering outside the guidelines will be declined unread.
All submissions should include the author's name and byline, work title, and e-mail address in the body of the document. Beyond that, we're not sticklers for Standard Manuscript Format so long as the work is readable. Accepted file formats for fiction and poetry are TXT, RTF, DOC, and DOCX. Accepted file formats for artwork are .GIF and .JPG.
Fiction
For fiction, send up to 1,000 words in a single document. This includes fifty word stories, drabbles and other microfiction, flash, and short stories.
Poetry
For poetry, send up to 5 poems, no longer than 50 lines each, in a single document. We'll consider anything from unrhymed couplets to haibun to prose poems. Invented and experimental forms are encouraged.
Artwork
For artwork, send up to 5 high-resolution images, a short description of the work you're sending, and a brief artist statement.
Your artwork will be paired with a piece of poetry or fiction on our website in order to heighten the reading experience. Poetry and fiction postings are made weekly.
Our aesthetic leans toward the experimental, surreal, and cinematic photographs that play with unexpected angles, textures and composition.
UNPUBLISHED AUTHOR CALL
One of our founding principles is to promote and cultivate new voices. As such, we are accepting submissions from unpublished authors, and will be giving feedback, if desired, in the event your submission is declined. Our feedback will include what we enjoyed about your work and what we thought could be polished a little more. It is our goal to provide you with constructive, helpful advice.
We will accept 25 fiction submissions and 25 poetry submissions from unpublished authors each month. These submission windows will close when/if the maximum submissions are received, and will re-open on the 1st of the following month. Please only submit one genre at a time, as submissions are limited. If you submit under both windows, we will read your first submission and decline the other submission unread.
You're  always welcome to submit using our general submission windows if you miss the unpublished author window and don't want to wait. Feedback, however, will not be given when submitting through our general submission windows.
Please ensure you use our "General Fiction" and/or "General Poetry" forms if you have been previously published, or have work forthcoming. Failure to do so will result in your submission being declined unread.

WHAT NOT TO SEND:
We believe every genre has its place, but will not accept erotica, splatterpunk, or other extreme works. Sex, violence, and vulgarity are fine, so long as they serve a purpose.

RIGHTS AND PAYMENT:
By submitting to Pidgeonholes, you agree to grant First World Electronic Rights and Non-exclusive Archival Rights, so we may continue to archive your work. All other rights remain with the author. If your work is published elsewhere in the future, please give a nod to Pidgeonholes as the first place it appeared.
While we'd love to pay money, at this time we can only pay in love, promotion, and a lasting relationships with our authors.

HOW TO SUBMIT:
We are proud to use Submittable as our submissions system. Just click the button below and submit to the currently open category!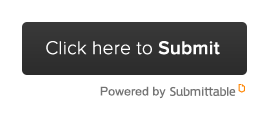 SIMULTANEOUS AND MULTIPLE SUBMISSIONS:
We write, too. Simultaneous submissions are fine, so long as you let us know if the work is accepted elsewhere. Since we allow for multiple works to be sent in a single document, please only submit one document at a time.
If you receive a rejection, please wait one month before submitting again.
If you receive an acceptance, please wait six months before submitting again.
 RESPONSE TIME:
We hope to respond to all submissions within one month. If it has been longer, feel free to query us at the submission e-mail, with QUERY and work title in the subject line. Once you hear back from us, please wait one month before submitting more work; submissions that fail to meet this guideline will be deleted unread.
We are listed on Duotrope and The (Submission) Grinder. We would appreciate if you would take the time to report your submissions and responses.
Logo by: Robert James Russell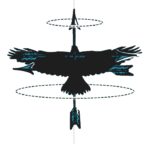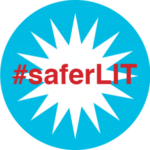 We recognize that abuse and sexual harassment are endemic to the literary community and are committed to keeping our journal a safe space. Please contact us at pidgeonholesmag@gmail.com if you have any questions or concerns.